This peach soju scented candle smells just like the real thing!
Perfect addition to your candle collection for a warm peachy tone
This candle is made with a soy wax and essential/natural fragrance oils which is vegan & non toxic.  
8.5 oz // Burn time: 45-50 hours
All candles are hand-poured in Vancouver, BC 
SAFETY + CARE
Before to burning your candle, trim the wick at least ¼ inch. This prevents uneven pool of wax & large flames. Please keep candle lit until it has reach the edge of the jar to prevent tunnelling. Place candle on heat safe surface & keep candles out of the reach of children and pets. If flame is too big, extinguish flame with snuffer to avoid hot wax splashes. Once wax is hardened, trim wick 1/4th inch 
Customer Reviews
04/29/2022
Barbara C.

Canada
Much mwua for mùi
Much love for the peach soju candle! It's smells just like peach soju. over the top customer service!!!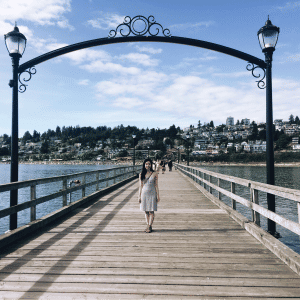 KW
04/03/2022
Ka w.

Canada
Peach Soju candle
I love the smell and service that mui by vui provides. I received next day delivery after ordering which is excellent. I just noticed the candle doesn't really melt as well because it does not burn the edges so it feels like a portion of the candle is lost. Also noticed the fire went out by itself. But otherwise, the candle is great and I will still continue to order from here :) hoping to see more scents and character candles